Please click here to see the video or follow the instruction below:
Step 1. Press Renew on the touch screen.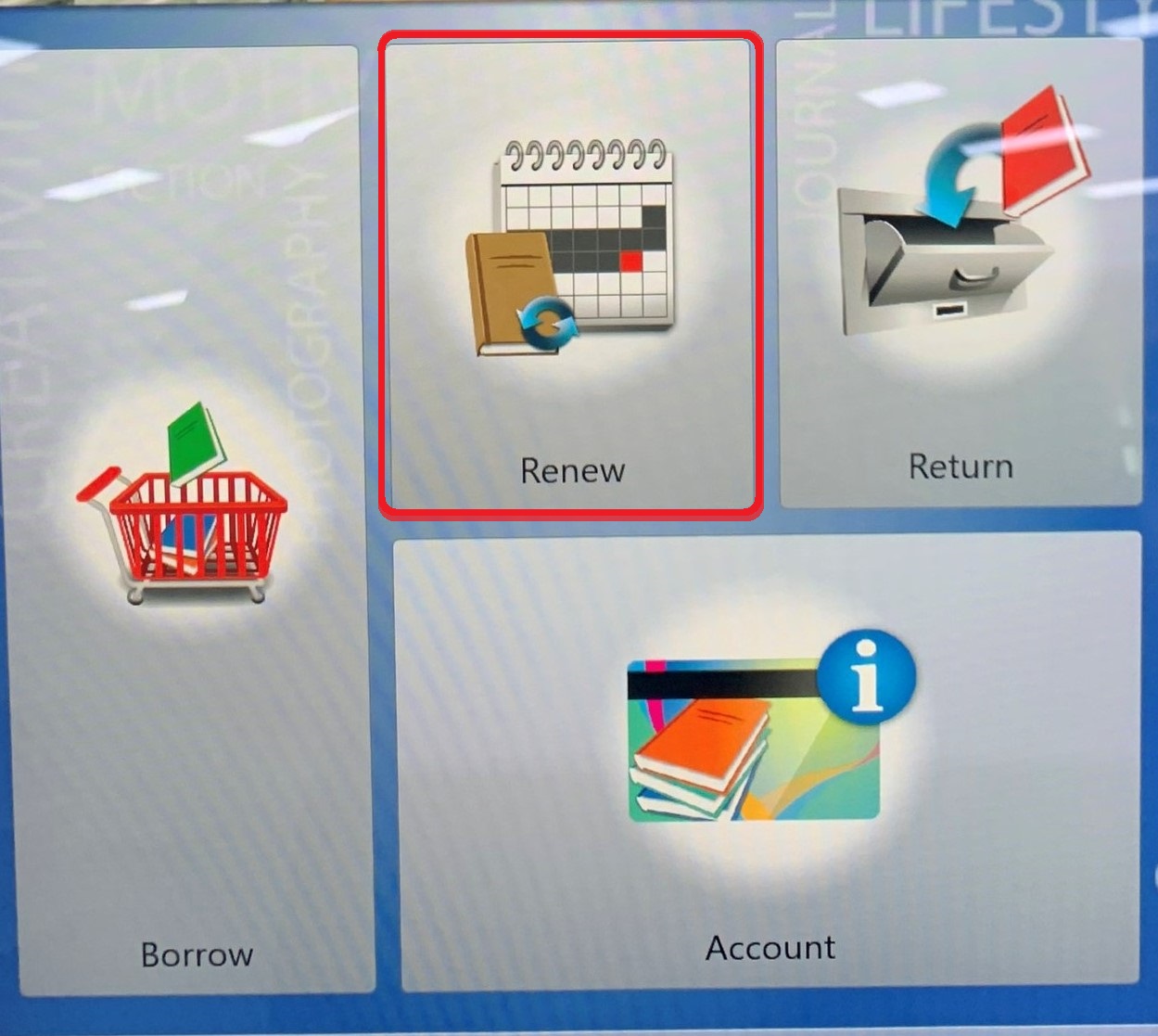 Step 2. Tap your VinUni ID card to Card reader point
Step 3. Tick the books you want to renew and press Renew selected, then press Done.
* Renewal will be successful if the books are not requested by other library users.
* A confirmation note of your renewed items will be sent to your email.